Here are a few insight of our recent interdisciplinary project themed by the famous ,,yeast bread'', that you'll hopefully know!
Language: 🇩🇪& with my partner Sarahm276.edublogs.org
Die Gärung in folgenden Experimenten erklärt/gesketcht und ein Rezept, welches Schritt für Schritt beschrieben wurde…
Kurze & Knappe Erklärung:
Was ist Hefe überhaupt und aus was besteht sie?
Backhefe besteht aus winzigen Pilzen. Sobald das Hefepulver mit dem Zucker und dem warmen Wasser (ung. 40 Grad Celcius) vermischt wird, werden die Hefepilze aktiv und beginnen den Zucker umzuwandeln. Als Ergebnis dieses Stoffwechsels entsteht ein Gas, das Kohlenstoffdioxid (CO2), welches dafür sorgt, dass der Teig gut aufgeht und fluffiger wird. Der zweite Stoff, der noch entsteht ist Alkohol (Ethanol), welcher durch die Hitze verschwinden wird. Man kann also schlussfolgern, dass Hefe nur mit Hitze reagiert, jedoch funktioniert dies bei kühlerer Temperatur auch, aber nur viel langsamer.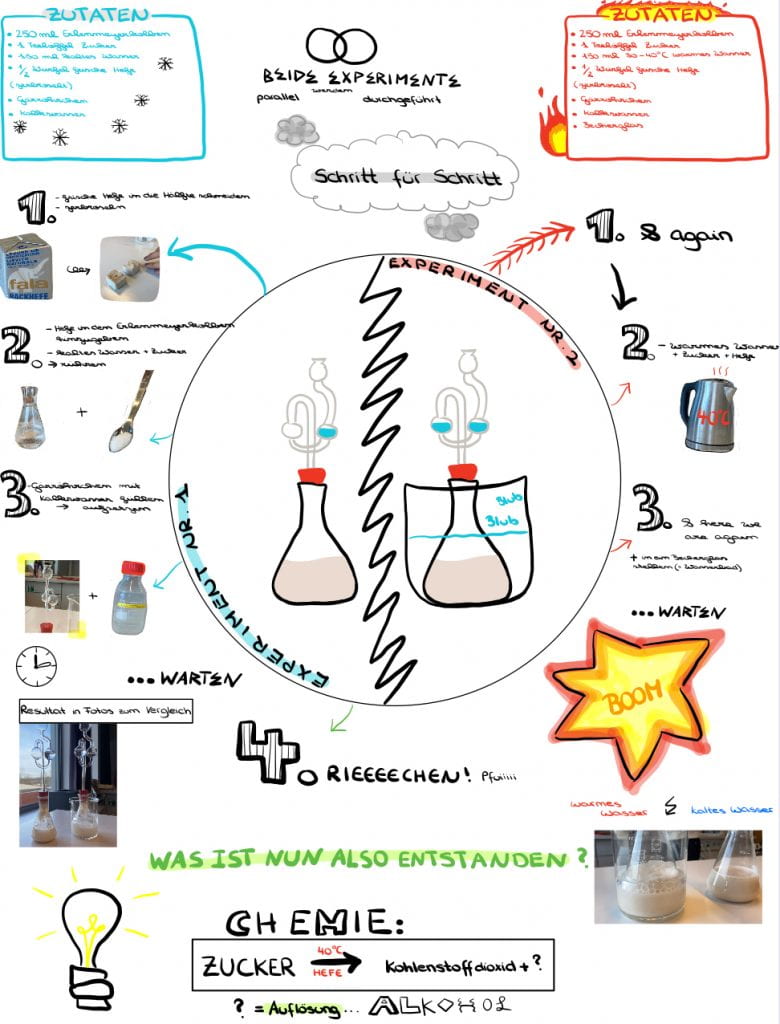 Nun folgt das Rezept📝